The 150th Famous Alva Games were held on Saturday 8th July 2006 and kicked off at a new earlier time of 12.30. With more events than ever to see, a massive crowd of over 5,000 peole paid their respects to the last surviving games in the Wee County. All sorts of records were broken throughout the day - with the exception of the Hill Race where Kenny Stuart's 1981 record of 18 minutes 39 still stands - and the crowds stayed until the end of the 5 1/2 hours of non stop entertainment. More than 150 dancers from across the globe; 51 runners in the Championship Hill Race and ground records in the heavy weight events all fell on this great day. Between 3pm and 5pm, the games were broadcast live on BBC Radio Scotland and messages of support were being sent from all over Scotland and beyond.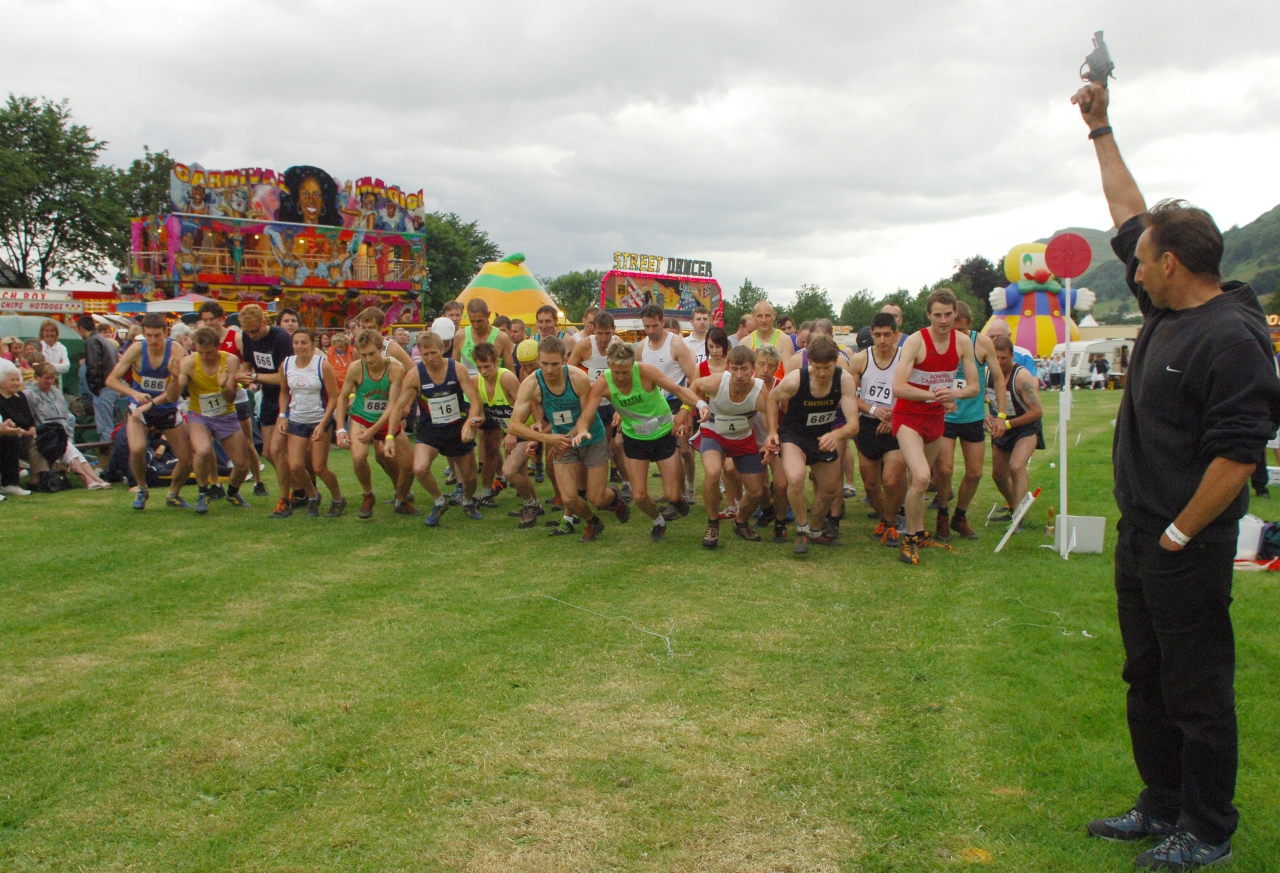 Kenny Stuart gets the 2006 Hill Race under way
New and familiar faces were at the Games. The 90 metres Sprint was one by Alva newcomer Steven Craig from Galashiels and from the back mark too. The smile on his face let you know that he was delighted with his win. Familiar face and Scottish Commonwealth Games cyclist, Evan Oliphant (Wick), returned to retain the Scottish 3200 metres Cycle Championship as also the Dei'l tak the Hindmost in which events he is almost unbeatable. David Barron of the USA was overall winner of the heavy competition. The Jimmy Bryce trained Dunfermline West Fife AC were hugely successful in the Youths 90 metres with local girl Alana Mitusch taking the gold. Their club also had the winners of the youths races at 200 metres and 1600 metres. A triumph indeed for former Alva man, New Year Sprint Winner and now turned successful trainer, "Pow" Bryce.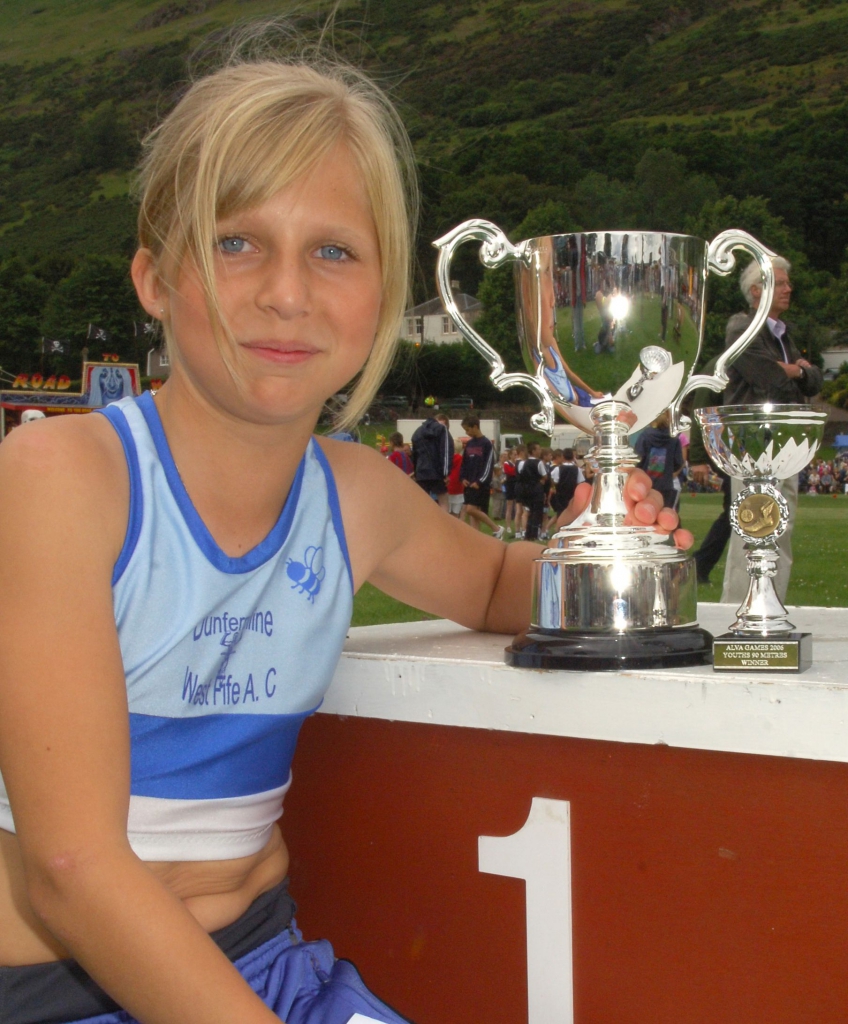 Picture shows Alana Mitusch and the Campbell Lyon Trophy
Please go to the Gallery for more pictures of the 150th Games