The 166th Famous Alva Games
Saturday 13th July 2024 at 10.30am
8th Jun 2015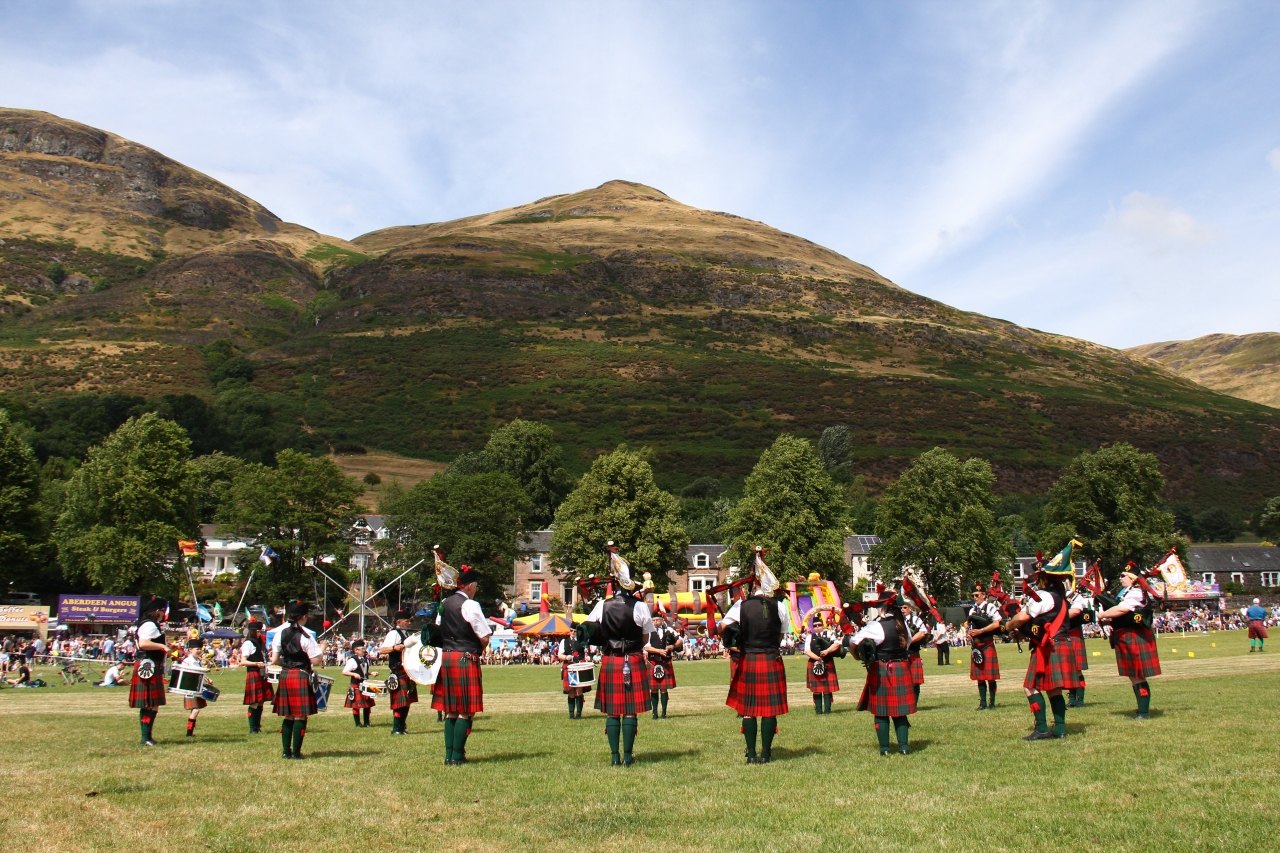 Welcome to the website of the Famous Alva Games. Alva Games are the last surviving sports and games to be run in Clackmannanshire. Looking forward to the next annual renewal of the meeting, always held on the second Saturday in July and the highlight of the summer's events in the county, the games feature the full range of traditional events including athletics, cycling, highland dancing, heavy weight events and the crowning glory of games day, the four hill races run over Torry for competitors from under 12 all the way up to the British Championship Hill Race run at about 4.15pm.Dancing and Junior Heavyweight contestst begin at 10.30am and the Main events immediately after the opening ceremony whcih takes place at noon.
We are joined on the day by the Alloa Bowmar Pipe Band who will lead the Guests into the arena just before 12 midday and will play again at the interval.
We also have, during the half time interval, hotly contested "fun" races over short distances for visiting children (four age restricted races for girls and the same for boys) and over slightly longer distances for visiting adults (a separate race is run for ladies and gents - minimum age = 18) with medals for the first three children in each event and "age appropriate" prizes for kids and adults.The traditional fun fair operates every evening from the Wednesday prior to the games from 6pm until 10pm daily and on games day itself from 12 noon.

We hope that there will be something of interest to everyone in the various pages which have been prepared. We are always keen to have feed back from our visitors. Please send any information, comments or inquiries to our Secretary on alvagamessec@btinternet.com or by using any of the contact details on our Contact Us page. Most of all, enjoy!
Adult Admission - £10.00; Children/Senior Citizens - £5.00
Children under 5 - FREE; Car Park - £2.00
Although there are no advance individual sales, all tickets are available on the day
Payment can be made in cash or by credit or debit card
Next Prize Bingo Tea - Wednesday 24th January 2024 @ 7.30pm
Next Committee Meeting - Sunday 28th January 2024 at 7pm - Cochrane Hall
Dogs kept on leads are most welcome at the Famous Alva Games