25th Oct 2018
Tom Paterson accepts the invitation to return to Johnstone Park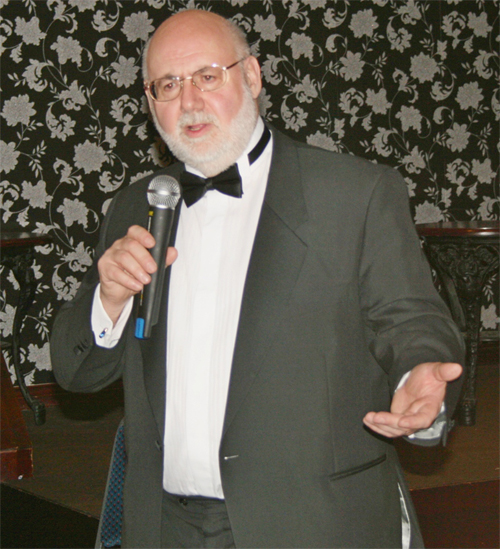 The Games Committee is delighted to report that former Committee member and doyen of the Games' commentators, Tom Paterson, has very kindly agreed to accept our invitation to join us in July 2019 as our Guest of Honour.
Tom is a well kent face in the County and beyond. He is a local man and is steeped in the history of the Burgh and its traditions. He was a committee member for many years and, for many more after demitting office, the commentator at Alva and many other meetings across the length and breadth of the country. It was always a reassurance on getting out of the car at Games venues to hear his instantly recognisable tones which were a watchword for witty and informative discourse.
He is now retired from his long career in the whisky industry but is more than fully occupied, and in much demand, with his after dinner speaking, especially during the Burns season, where Tom's knowledge of the works of the Bard is unsurpassed and he can deliver his message with equal amounts of reverence, intelligence and humour.
His contribution to the longevity and continued success of the Games is well known to Committee members, past and present, and the Committee is delighted to mark that in this very public way.