30th Mar 2018
Theme announced for this year's contest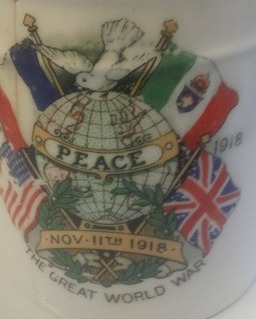 For the 13th Annual Best Dressed Shop Window Competition, the theme chosen is Alva Armistice Centenary. November 11th this year falls on Remembrance Sunday and it seemed a good way to mark this and the contribution that the Burgh of Alva made to the war effort in the war that was supposed to end all wars.
Alva Games did not take place throughout the war but, without giving anything away, we shall leave it to the competition entrants to find out what DID happen and see if that is reflected in any of the window displays.
We have a new competition organiser this year in James Sharp, our newest Committee member although no stranger to the Games as he has been the sponsor of our Invitation Sprint for well over a decade. He will be coming round after Easter to see who intends to take part and to drop off the Entry Form but in a further innovation that form can be downloaded on our Entry Forms page or from our Files page on our Facebook site.
We hope that the 2018 competition will live up to the impressive and high standards of previous years. Judging is on Tuesday 10th and prize-giving on Thursday 12th July. Good luck to all of you.