10th Jan 2009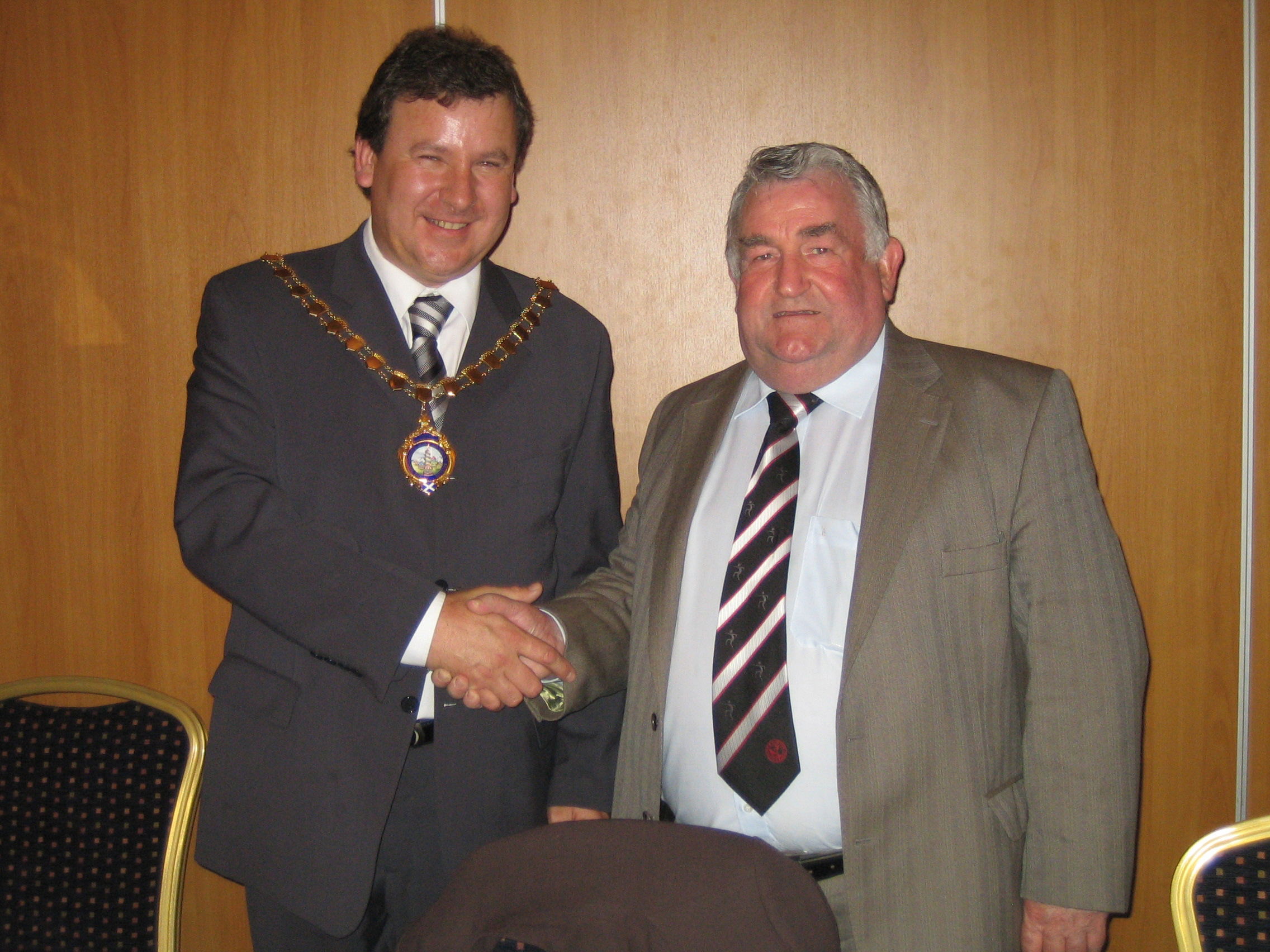 Once again, the Games Committee was delighted to be invited to attend the second renewal of the Annual Luncheon of the Showmen's Guild, Scottish Section held at the end of October in the Thistle Hotel in Glasgow. The President, Treasurer and Secretary were all in attendance and our Chairman, Provost Derek Stewart, was a top table guest, giving a witty and entertaining talk on the relationship between Alva Games and the Guild.
Councillor Liz Mogg, Depute Provost of Fife Council, was also in attandance due to the connections with the Links Fair in Kirkcaldy. It is testament to the excellent working relationship between the two bodies that this invitation was issued and the Committee would like to extend to the Chairman and executive of the Scottish Section a heartfelt thansk for this.
The picture shows Chairman of the Scottish Section, Philip Paris, with Alva Games Chairman, Provost Derek Stewart. The delay in posting this item was due to the breakdown of the Secretary's camera!!
10.01.09