6th Jun 2007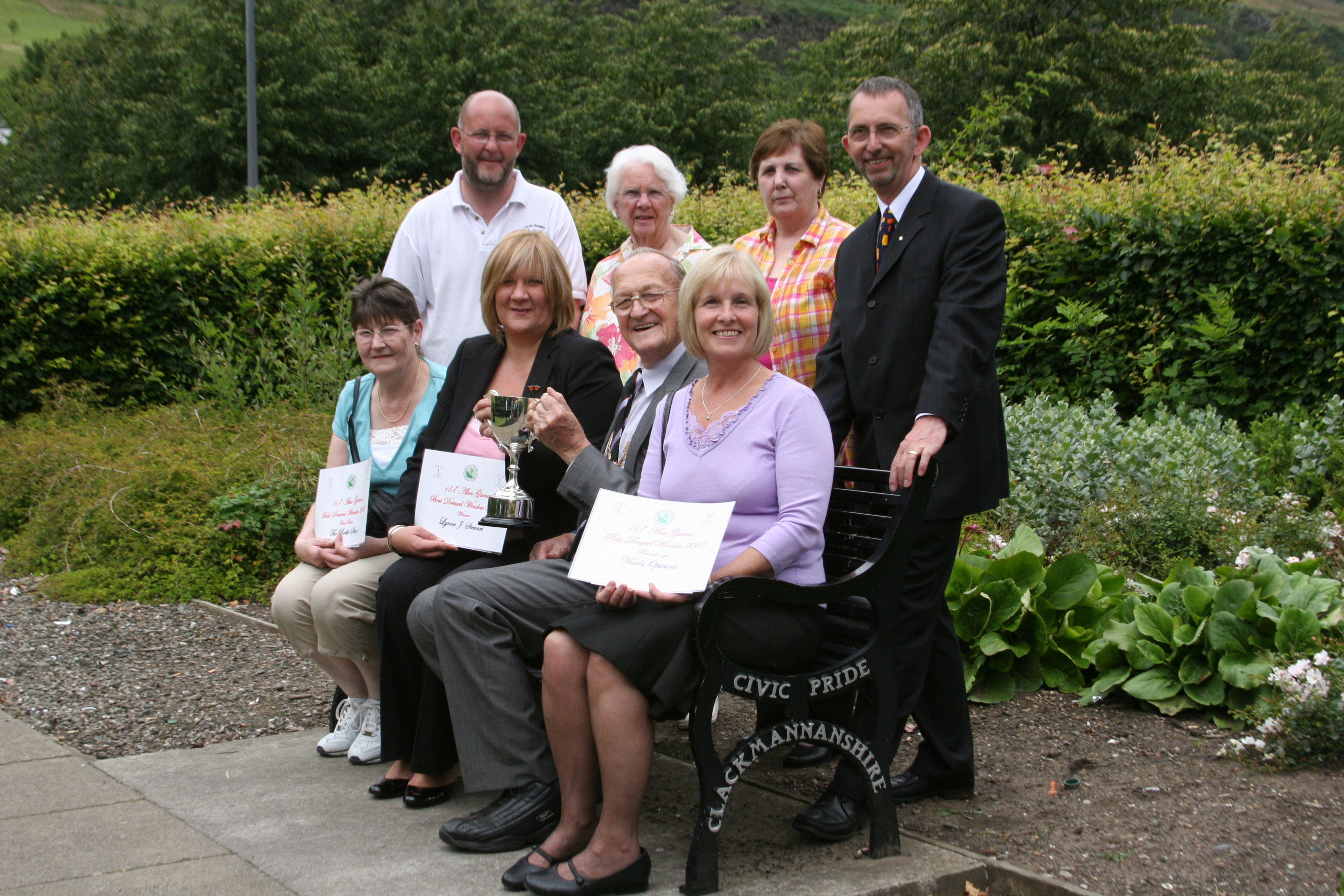 The judging of the Shop Window contest took place on Tuesday 10th July when the panel of judges including Margaret Malcolm & Doreen Harvey of the Community Council and Depute Provost Harry McLaren inspected 16 colourful displays along the main street following the theme of "A Day at the Races".
The unanimous winner was Lynne J Stewart, Hair & Beauty of East Stirling Street, knocking last year's winner, Nicol's Opticians, into second place. Third place went to a very imaginative display at The Bottle Shop directly opposite Nicol's with highly commended The Orchard and commended R & J Marshall in fourth and fifth respectively.
The presentation of the Alva Games Trophy, the winners certificates and the prize cheques took place on Friday 13th July at 2pm in the Mill Trail Visitor Centre. The picture shows Sandra Clements on behalf of Lynne Stewart receiving the trophy from Councillor Harry McLaren along with the runners up and the panel of judges.
06.11.2007.