13th Mar 2012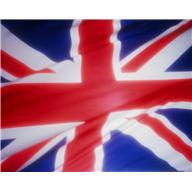 After careful consideration by both the Games Committee and the Community Council, the theme for the 2012 contest has been announced. "A Day to Remember" is this year's motto. The difficulty for this year was in selecting a theme from the vast array of choices available. In a slight change to the usual format, it has been decided that the choice will be up to you from within the overall headline. There are three possibilities to choose from.
This is Olympics Year and is also the Diamond Jubilee of HM the Queen. Games day itself falls on Bastille Day and with Clackmannanshire being twinned with our French counterparts in Vendargues a further possibility was offered up. At the end of the consultation, it was decided to open up the choice to the shopkeepers themselves. The main Jubilee celebrations will have just taken place - giving the possibility of high scoring in the "relevance to theme" category - the Games and Bastille day about to happen and the Olympics just about to start. So pick any one and get started. Thinking caps will need to be applied but with the standard seeming to get higher year after year the successful candidates will have to pull out all of the artistic flair they possess to impress the judging panel.
Judging takes place on the morning of Tuesday 10th July 2012 with the presentation of the prizes scheduled for the Thursday at a time yet to be determined. Entry forms will be circulated in due course by officials of the Community Council who have once again agreed to undertake the mammoth task of organising this annual event designed, ultimately, to bring a bit of colour and a feel good factor to the town. Good luck to all who intend to take part.
13.03.2012.