12th May 2009
The 4th Annual Best Dressed Shop Window contest whose theme was Summertime was judged earlier today by the usual panel of judges, whose task was made the all more difficult by the very high standard of the entries. A total of 15 shops took part and after a very close contest, the winner with a score of 89 points was Shamrocks Florists. Second place with 87 points went to the 2007 winner, Lynne Stewart and third place to debut entry, No. 140., the Fairtrade shop located, as its name suggests, at 140 West Stirling Street.
The prize presentation will take place at 10 am on Thursday 9th July at Shamrocks premises when the Alva Games Cup will be presented along with cash prizes of £75, £50 & £25. Certificates will be issued by the Games Committee and the Community Council will again present a special prize to all who made the sterling effort required to take part.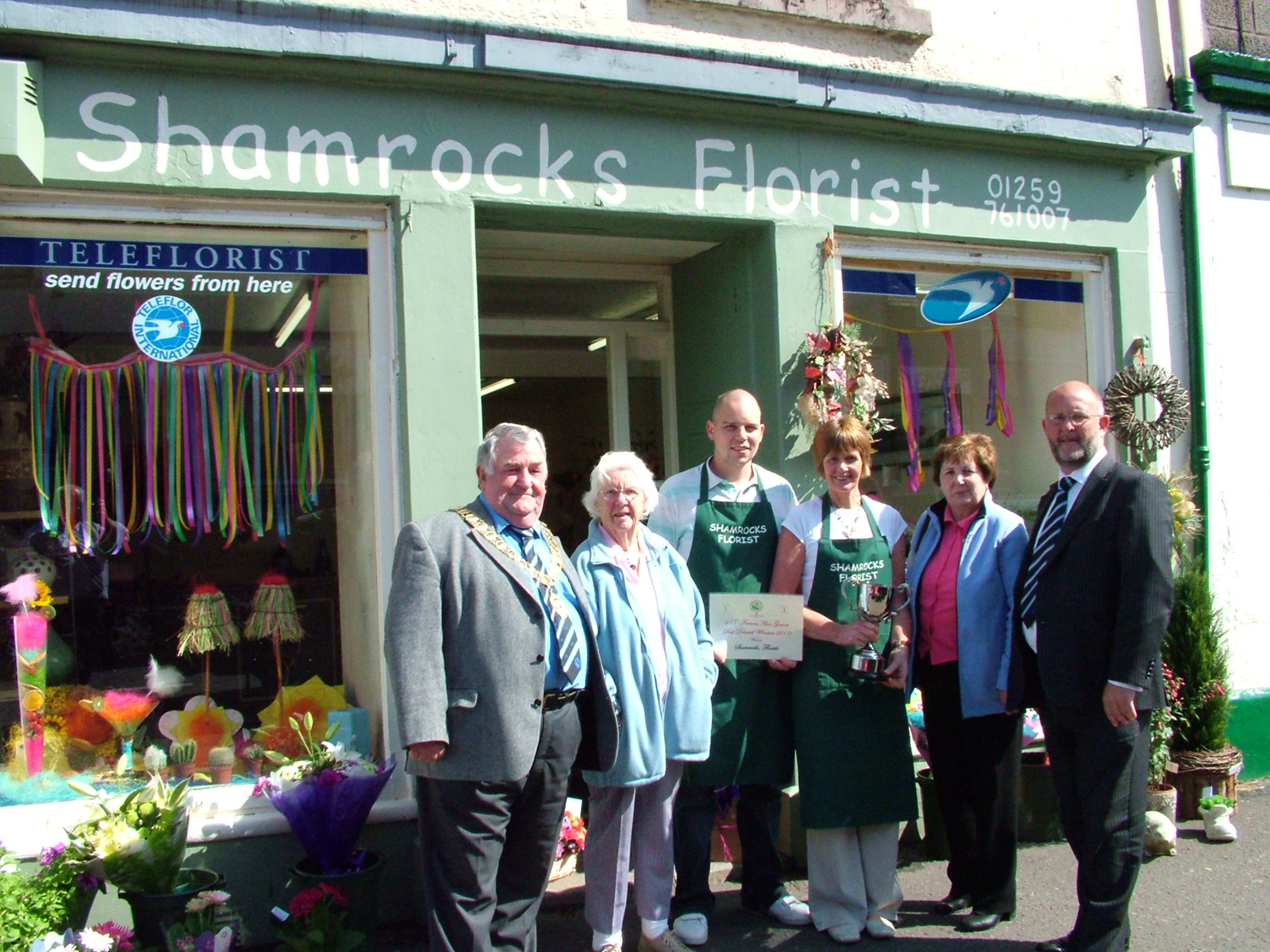 Thanks go to all who took part and for the friendly rivalry which the competition engenders and which results in the brightening up of the town. The Games Committee would like to thank in particular Margaret Malcolm and Doreen Harvey of the Community Council for all the hard - and often unseen - work which they have done yet again in keeping this competition going in often very difficult circumstances. Thinking caps on now though for the 2010 theme!
07.07.2009.