7th May 2018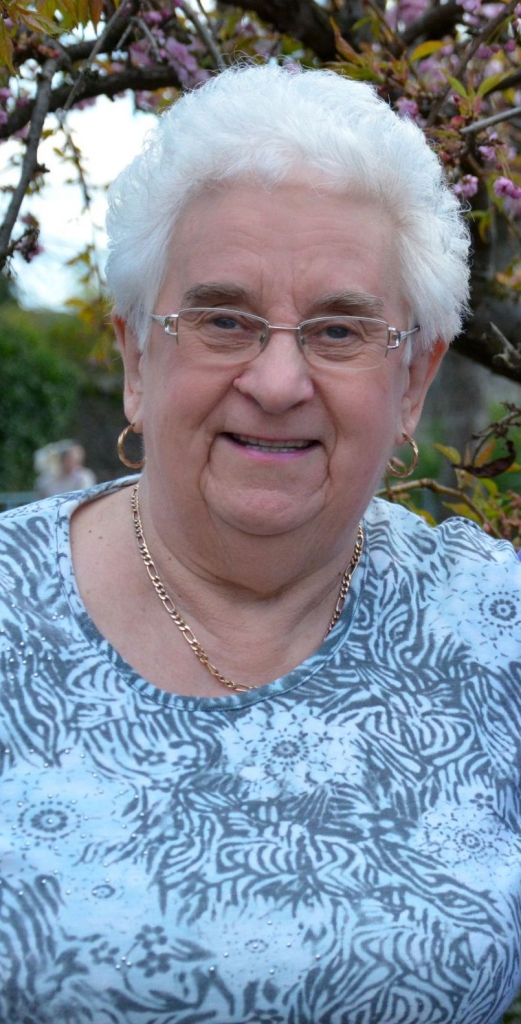 The Games Committee has to announce with deep shock and sadness the passing last night of Ina Glencross, Committee member and mother of the Treasurer John Glencross. Although her health had not been at its best during the last month or so, this news was certainly not expected.
A local girl, Ina spent her working life in the Alva Co-op which, like so many of those stores, has long since become just a memory. She married James Glencross an "outsider" - he came all the way from Tillicoultry - and the couple had two sons. Eventually settling in her home in The Green, which the Games Committee effectively took over as its unofficial office very July, she continued with the Co-op until she retired.
She has been a Committee member for decades and the mastermind behind the hugely successful prize bingo teas held monthly and, through her efforts, tens of thousands have been raised for the Games over the years. She was also responsible for the organisation of the Games Day catering in the Cochrane Hall although in recent years that is a task which she had been devolving on her daughter-in-law, Margaret. She and Margaret attended together the Royal Garden Party in Edinburgh in 2007 as a recognition from the then Lord Lieutenant, Sheena Cruickshank of all that they both contributed voluntarily to the Games.
All of this contribution was recognised when, in 2014 and along with her good friend Isa Emslie, Ina was asked to be joint Guest of Honour. She took to the task with enthusiasm and energy but, true to form, she was back in the Hall the following year carrying out her traditional role.
Ina was a dedicated member of Alva Parish Church and loved her foreign holidays, travelling in former years with her late husband James and latterly with younger son David. Our condolences are extended to her sons and wider family and huge circle of friends.
A Service to celebrate the life of the late Ina Glencross will be held on Thursday 17th May 2018 at 11am at Alva Parish Church and thereafter to Tillicoultry Cemetery.