10th May 2021
Although there are no Games (again) this year, that does not mean that they should not continue to play their traditional role in the life of the Burgh.
We hope to hold our Annual Quiz again on 6th July – although whether that will be in person or by Zoom has yet to be confirmed - and we intend to do something to mark the day. When we have further details, we will let you know.
We did not hold the Best Dressed Shop Window Competition in 2020 but it seems that conditions are such that we could safely re-introduce the contest this year. Given the works which are getting under way along the main thoroughfare, it would also give all shopkeepers a perfect opportunity to brighten up the town and attract people to their businesses. The Alva Games Cup is also up for grabs along with cash prizes for the first three and mementoes for all who take part.
It is free to enter. Games Chairman, James Sharp, and Secretary, Craig Dunbar, plan to be in the town on Saturday 15th May to hand out competition flyers and to answer any questions you may have. The theme is simply "The Games" so the creative and artistic world is your oyster. If you have taken part before, you will know what to do. If not, then we hope that you will consider taking part in this simple but fun way to play a part in the life of the town.
The picture shows the Chairman with the 2021 Winners, and former wimmers too, Ochil Hairdressers. Click on Gallery 2021 to see more images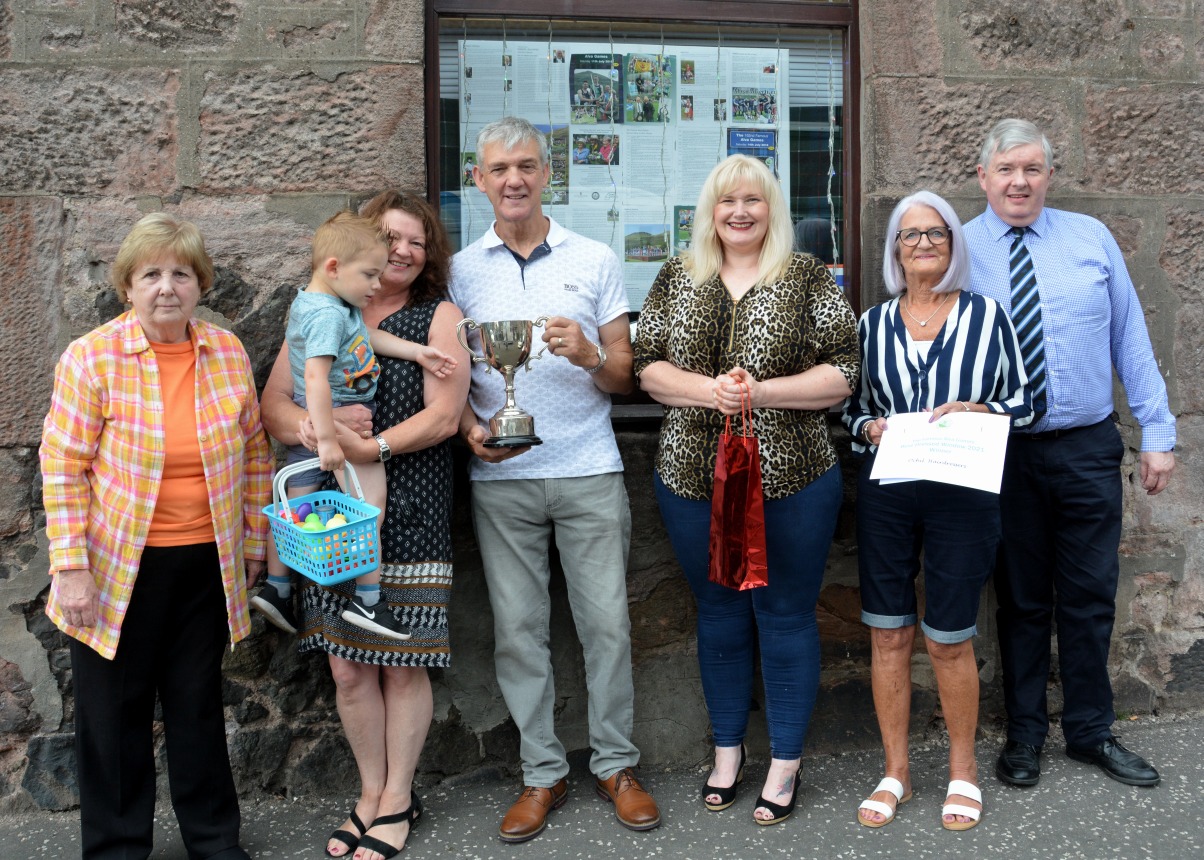 .