4th Jul 2017
Prizewinners announced after judging this morning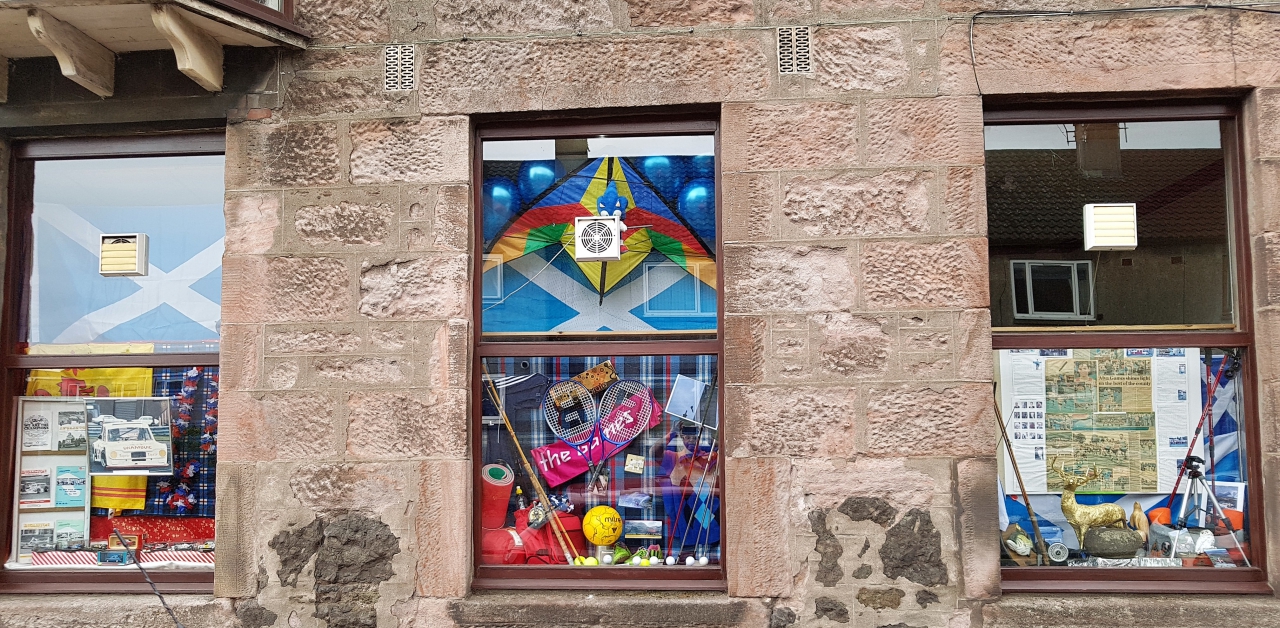 On a fairly damp and miserable morning (which of course it will not be on Saturday!!) the judging team of Margaret Malcolm, Games Chairman Derek Stewart and Games Secretary Craig Dunbar had their spirits lifted by the colour, ingenuity and imagination displayed by the shopkeepers who took part in this year's contest.
The theme was "This Sporting Scotland" and this was interpreted, as we hoped it would be, very liberally by all of the shops which took part. Sports of all types were represented including football, rugby, golf, cricket, bowls, highland games - naturally - and tennis but also motor sport and angling, the last of which was used to great effect in a number of the displays.
By unanimous decision, the winner of the 2017 contest was Ochil Hairdressers in Queen Street, scoring 71 out of a possible 75 points. It will be well worth the effort taking a short walk down to look at the three windows decorated to magnificent effect. Second, in their first year in the competition, was the Alva Sewing Room with a hugely imaginative display and third, and a prizewinner not for the first time, was Alva fishmonger where Billie and her daughters used an angling theme not just to reflect the competition theme but the produce she sells. Very clever indeed. Fourth and fifth placed shops were only a further point and two points behind respectively and were highly commended by the judges.
Prizes will be awarded at Ochil Hairdressers at 11am on Thursday 6th July. Photograph of the winning display is shown. Heartfelt thanks to everyone who took the time and trouble to take part and to brightening up the town.