11th Apr 2013
Our good friends in the Clackmannanshire Sports Council have once again continued with their support of the Games with a financial injection into the Youths' 800 metres footrace. Not just this, as a special gesture for this year, they have made a most generous additional award which came as a very pleasant surprise to the Committee. This will allow us to enhance the quality of all of the youths' events at the games not just in 2013 but in the years to come.
The photograph shows Sports Council member, Colin Lynch, Director of Blyth Utitlities, making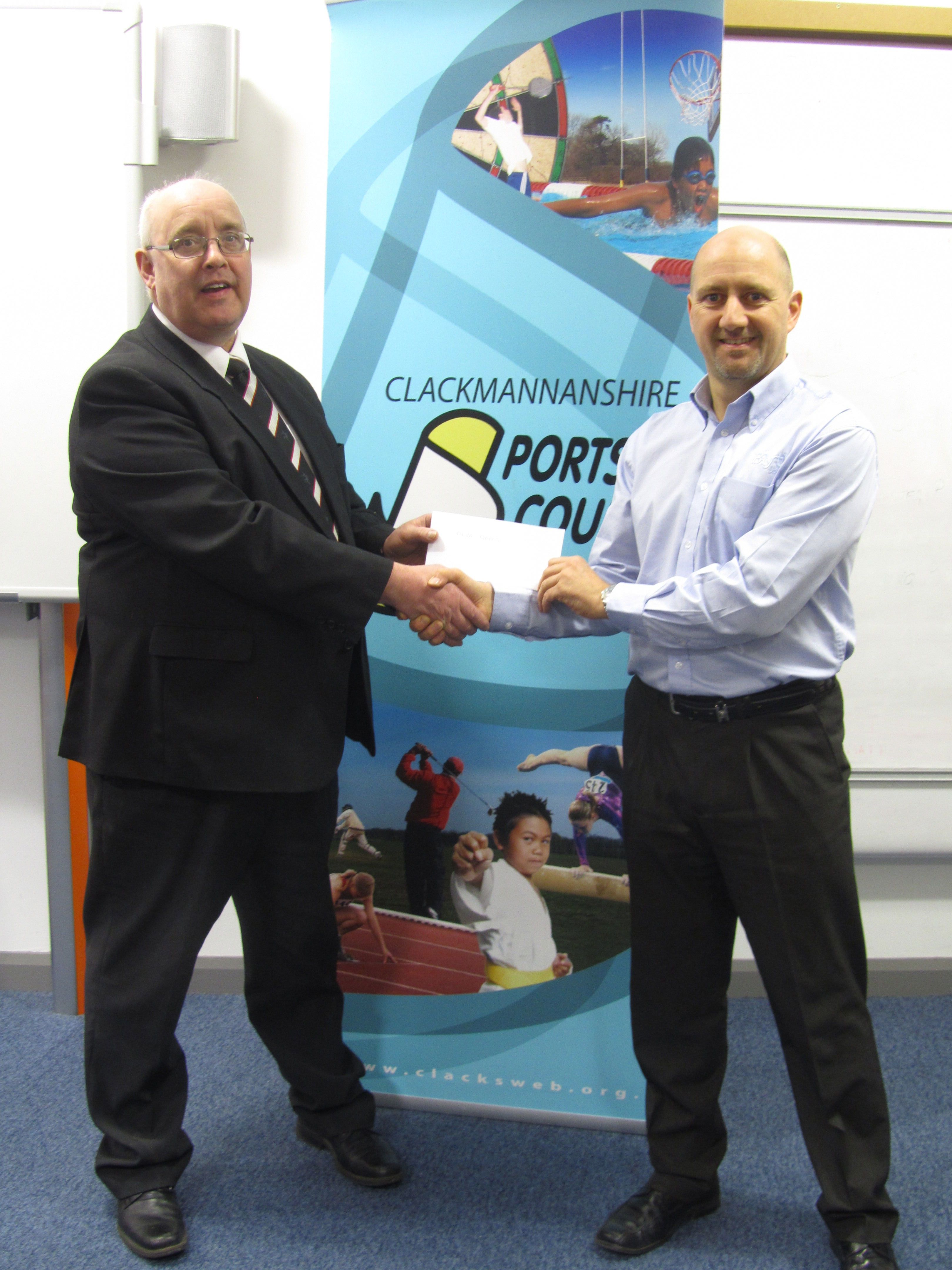 the presentation of the award cheque to Games Treasurer John Glencross (left) at a special ceremony at Alloa Academy last night.
11.04.2013.